Seeing as it feels like Christmas is getting earlier and earlier every year (selling Christmas decorations in October?!) I decided to hop on board and do Blogmas! Blogmas is basically a blog post everyday starting from the first of December all the way up to Christmas! It can be Christmas related or a diary type thing of what you have done in the lead up to Christmas. Mine will be a mix of both and I'll throw in a few videos too – so stay tuned for those!
There's a huge obsession around Christmas jumpers at the moment, they are everywhere! I ordered the best Christmas jumper last night!
I'm a hugeee fan of the film Home Alone so had to buy this! It's from Boohoo.com and cost £15.00 (bargain!).
Here are some more Christmas jumpers that I love!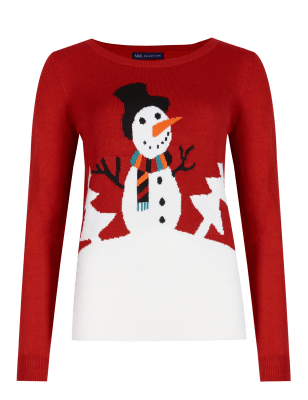 Marks and Spencer are doing some gorgeous Christmas jumpers this year! This one is reduced to £20.00.
This lights up! It's £49.99 from Truffleshuffle.com.
This one is from Next and is £22.00. I loveee the sequins on this one!
This is from Dorothy Perkins and is reduced to £18.20!
I love the crazy pattern Christmas jumpers! £25.00 from ASOS.
One for the guys…
This epitomizes Christmas jumper!
If you guys don't want to be as erm daring shall we say this one from Topman is perfect!