After a gruelling two weeks of essay writing, last Friday I finaaaaallllly handed in my 16000 words! So what better way to celebrate than venturing out onto a make-up and shopping spree! Some of my rewards were in store items and some were online but I'll specify below which ones were which, as well as prices and a mini review of each item! Soo let's get started!
Topshop
From Topshop I bought two pairs of JONI super high waisted skinny jeans. I bought one blue and one black pair. They were £36.00 each but I bought them for less with my student discount. I always always always buy my jeans from Topshop. I find them really reliable and long lasting. For how much I wear them and their quality I find the price to be really reasonable. I'm really into the high waisted style lately, I think it looks great with crop tops, jumpers and your everyday vests, t-shirts and shirts.
MAC
As the closest MAC shop to me is Leeds I bought my items online. They arrived super quick and were well packaged. I love how the individual items come in black MAC boxes too!
The first item I bought was the 'Haute and Naughty Lash Double Effect' mascara. It is amazing!! It makes my eyelashes look fuller and longer. It does not clump either which is a rare find! It was £19.00 and I personally would say it was worth the bit extra money because the quality is amazing.
The next item I bought was the 'Arena Satin' eye shadow. I really wanted a nude/natural looking eyeshadow for everyday usage and this is perfect. I find the MAC eye shadows so classy and I can't wait to apply it! They have such a wide range on their website, as well as pallets with 4 colours in. This eye shadow was £13.00. Again I think it is worth paying more because they are long lasting and you know that you are putting good quality products on your skin, especially your eyelids which are really sensitive.
My final product from MAC was the 'Oval 3' eye shadow brush. This is perfect for blending and it came in a beautiful box. The bristles are incredibly soft and the brush itself is slightly curved which makes it so much easier to apply my eye shadow. This cost £28.00. I love collecting great quality brushes, I have brushes by MAC, Chanel and Body Shop and it makes a lot of difference when applying make up. Even though they are quite expensive I take good care of them by washing them regularly.
Superdrug
I have been wanting the Zoella make up bag for a while now but it was never in stock in store, so I bought it online. There are three different styles. It is a lot bigger than I expected which is great! It's easily wipe-able and durable – great for travel and everyday usage. It was only £8.00 and I love it!
I absolutely love contouring. I really think that it can transform your look as it allows you to try different shades and shapes on your face. This medium contouring kit was £10.49 from Superdrug. Again I couldn't find this in store because of its popularity so had to order this online.
To go with my new contouring kit I bought the Revlon 'Contour Shadow Brush' to apply the make up. This was £5.99 and definitely worth it! It is so soft, and makes applying really easy!
On My Wish List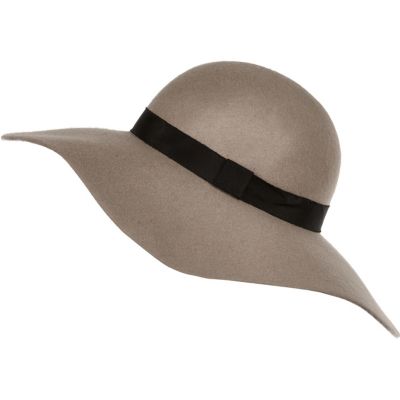 This beige, over-sized fedora hat from River Island!