Now that February is over (we're now into the third month of 2015 already! whaaat!) I thought I'd share with you guys some of my favourite beauty products from over the past month. I love trying out new products and I'll give a mini review of each one underneath.
VO5 Smoothly does it Shampoo and Conditioner
First up is the VO5 Smoothly does it shampoo and conditioner. I picked up this because I love VO5 products. They are always amazing quality. VO5 products on the whole can be quite expensive but if you are wanting a smaller bottle I have seen them in Poundland! Both products smell amazing! However they are quite rich so I wouldn't recommend applying them every single day to your hair (every other day is fine). They make my hair super shiny and healthy looking so a big thumbs up!
Witch Foaming Face Wash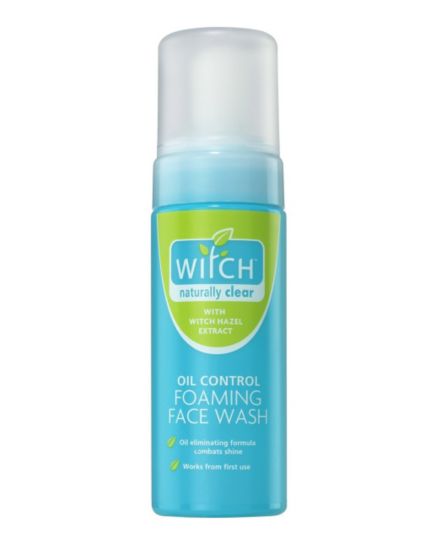 I had never really used Witch products before but received this as a gift. It is really easy to apply and is soft on your skin. It really cleans your skin and helped my skin stay clear. Also I liked it because it didn't dry my skin out like a lot of face washes do.
MAC Kohl Power Eye Pencil – Black
I have been wanting a MAC eyeliner for a while now. I have mixed thoughts about it though. The eyeliner itself is really dark and definitely brings out my eyes. However it has a tendency to smudge a lot, which definitely puts me off wearing it. When first applied it looks amazing but give it an hour or so and it looks smudged. Short term its fab but long term not so much – I probably wouldn't buy it again.
Lady Million Perfume
As some of you saw on my Instagram, I recently became the owner of Lady Million perfume! I am in loveeeeee with this perfume. I literally can't fangirl enough over it. It smells incredible.
MAC Haute and Naughty Lash Mascara
Basically for ages I had no idea that (as shown above) there were two ways of using this mascara. One was for defining (the pink brush) and the other for making your lashes look thicker and fuller (the purple and pink brush). It's one mascara with one brush but two variations of applying (if that even makes sense). So genius! I had literally no clue whatsoever! I love it nonetheless – so worth the price.