I recently stumbled across the fabulous blogger https://fangirlingowl.wordpress.com/. Her blog is full of beauty stuff and really fun to read. One of her recent posts was the 'This or That Tag' where she tagged all her followers to do the same! So here goessss….
Makeup
Blush or Bronzer?
I prefer to use bronzer, although sometimes I apply both! My favourite bronzer is 'Bronze Glow Mosaic Powder 030'.
Lipgloss or Lipstick?
I'm definitely a lipstick kind of gal. Whenever I wear lipgloss the wind-hair-lipgloss situation seems to happen to me! So I tend to avoid it! I have lots of different lipsticks but my faves will always be MAC ones.
Eyeliner or Mascara?
I only really wear eyeliner if I'm going to an event/occasion of some sort but mascara is an everyday make-up so I prefer that.
Foundation or Concealer?
Foundation! I hoard them – I have 4 different ones going at the moment (who knows why).
Neutral or Colour Eyeshadow?
Neutral definitely! I'm a huge fan of nude colours. In my opinion the subtle yet classy look goes a longggg way.
Pressed or loose eyeshadow?
Pressed! I have both and the loose tends to go everywhere – all over my (cream) carpet (sorry mom). So I take the cautious option and go for pressed!
Nails
Long or Short Nails?
I prefer having short nails! I find them much more practical.
Acrylic or Natural?
My sister has acrylics occasionally and they look fantastic but I prefer to keep mine natural.
Bright or Dark?
I love dark purple nail varnish at the moment!
Flower or no flower?
No flower. I like to keep things simple with just one block colour.
Body
Perfume or Body Spray?
Hmm this is a tough one, I love both! Victoria's Secret and Soap and Glory do some absolutely gorgeous body sprays. But I have literally just got Lady Million and I am so in love with it – so I going to have to say perfume!
Lotion or Body Butter?
I use the Soap and Glory body mist which is more of a lotion that you spray onto yourself – it smells incredible!
Body Wash or Soap?
Body wash for sure! My favourite every body wash is the body wash that came with my Britney Spears – Fantasy perfume. The smell was beautiful.
LUSH or Other bath companies?
I don't tend to shop at Lush just because there isn't one close to where I live and I'd rather smell them instead of just buying them online. So I just go to Boots/Superdrug to get my bath stuff!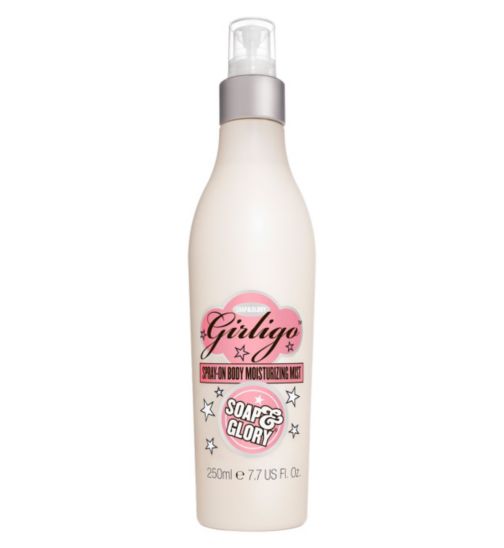 Fashion
Jeans or Sweat Pants?
It depends what sort of day it is. If I'm having a lazy Sunday then sweats definitely but if I'm going out to meet friends or whatever then I'll tend to wear my black or blue jeans.
Long or short sleeves?
I'm all about the layers because I feel the cold easy! So I'll usually have a short sleeved top under a jumper!
Dresses or skirts?
Dresses! However I am a huge fan of middy skirts.
Stripes or Plaid?
Plaid, most of my wardrobe is plaid!
Flip Flops or Sandals?
In my first year of uni I lived in my flip-flops, they were the comfiest things ever!
Scarves or hats?
I'm definitely a hat person! I love a good beanie.
Studs or dangly earrings?
I constantly wear studs in my third ear piercing. But I have these earrings my mom passed down to me that are dangling and I wear them on every single night out! So I'd say studs for day, dangly earrings for night!
Necklaces or Bracelets?
I go through phases of wearing necklaces or bracelets daily to not wearing them for ages. I'd have to say necklaces because I wear them more.
Jackets or Hoodies?
I only really wear hoodies for sport so jackets and I'm going to sneak blazers in there as well!
Hair
Curly or Straight?
My hair (naturally) is straight. I prefer straight but I curl it occasionally for nights out.
Bun or ponytail?
I loveeeee a good top knot! So buns!
Bobby Pins or Butterfly Clips?
Bobby pins although I have the exact same problem as all the other girls out there – I buy so many yet seem to have none! Where they all vanish to I have no clue!
Hair Spray or Hair Gel?
Hair spray! I love cheap and cheerful hairspray – like the 99p stuff. It works tonnes better than expensive hair spray I have found.
Long or Short hair?
Yesterday I went from long to short! So I'm kind of biased to say short now!
Light or dark?
I change my hair colour and style so much, I usually go blonde for summer and brunette for winter. Last year I had the whole ombre thing going on which was definitely my favourite so I'd have to say both!
Side sweep or Full on bangs?
It's really unfortunate for me because I have a core flick right a the front of my hair so it is literally impossible to have a full fringe so I'd have to go with the side sweep which I've had in the past.
Up or Down?
Down! I hardly ever wear my hair up, only really when I'm doing sports.
Random
Rain or Shine?
Shineeee! But running in the rain is sooo nice!
Summer or Winter?
Winter – because I love being cosy inside around Christmas time when it's snowing outside (and in Yorkshire it pretty much does every year!). Plus my birthday and Christmas are both in winter! 😛
Autumn or Spring?
I love autumn – the colours, the fashions, crunching leaves!
Chocolate or Vanilla?
Chocolate! I literally cannot remember when the last day was that I didn't eat chocolate!
Now it's your turn fellow bloggers! I nominate you all to do the This or That Tag post! Hope you enjoyed mine, I would love to see yours too!