Woo it's that time again where I have to tell you an array of my beauty favourites this month! There are so many I could have chosen!
1) Lady Danger MAC Lipstick
£15.50 online.
Love this lipstick, such a great bold colour which stays on a while. I was looking for this shade for so long! I actually bought a lipstick like this first from a little make up shop in my university town but I had to reapply it so often. This lipstick is much better!
I went shopping to Manchester recently and I was browsing the Dior make up counter (wishing I could buy every single thing) when the sales woman said to me 'I love your lipstick – it's Lady Danger right?' (WHAT?!) I was completely blown away how this lady just looked at my lips and knew the exact brand and the exact name of my lipstick. It completely made my day! (to which my mom said 'if I was wearing my Ruby Woo MAC she would have guessed that also :P).
2) Aromantic Products
Free samples.
My Flatmate makes her own beauty products and they are incredible! The shampoo smells like lavender and is perfect size if you are travelling. The moisturiser is also lavender scented. It really made my skin so soft. The lip balm is orange scented. It tints your lips also which is great because you do not need to apply any gloss/ lipstick over the top.
3) Kate Moss 107 Lipstick
£5,49 Superdrug.
I have been wanting this lipstick for so long now and finallllly bought it! It is a deep red colour so it is better to apply it in addition to a lip liner. It is long lasting and a great value for money.
4) MAC Kohl Eye Pencil
£14.00 online.
In recent posts I haven't really rated this but the more I am using it the more I like it. It's smudgable and easy to apply. I love how dark it is. It has to be topped up quite a lot though. However despite this, it is honestly the best eyeliner I have used (it's a tough rival to Lancome's eyeliner). My sister had a bit of an eyeliner drama before she was going out (her eyeliner went poof), so I lent her my MAC one. She applied it to her lids then took a liquid eyeliner to wing the edge out. This is such a good tip that I didn't know before then! For a more sharper and tidier look use liquid to wing at the edges and the pencil for the lids.
5) Simple Light Moisturiser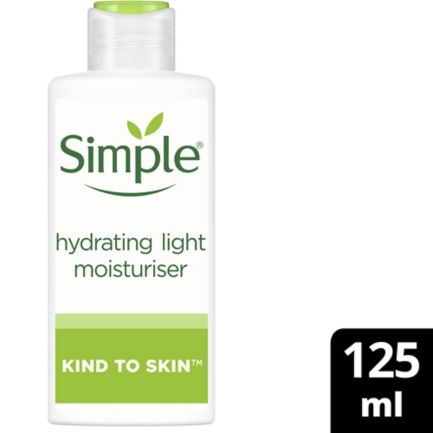 £4.50 Boots.
This cream is incredible! I use it as an all over moisturiser not just for my face. It really hydrates my skin and I use it as a primer before applying my foundation. It makes my skin feel really fresh and so soft. The cream is not greasy or oily also which is a bonus.