Eeeek thank you so much to Clarina for nominating me for the Beauty Blogger Award! I loveeee receiving these! Make sure to check out her blog and her Youtube channel!
I would like to nominate anybody who would like to do this tag! xox
Here gooooes…
What's your number one holy grail high street or 'drugstore' product?
It would have to be vaseline! I swear by it – whether it is chapped lips/skin, holding your eyebrow shape in place, highlighting your cheek bones – I love it! It is so kind to skin and soo unbelievably cheap!
Which product is currently on the top of your wishlist?
MAC Sculpt and Shape Powder to add to my contour product collection!
How long have you been blogging for?
I've been blogging now for almost three years! It has gone super quick and my blog has evolved so much over those three years. I am so happy with the direction it has taken. It all started in my room at my halls of residence at university!
What's your favourite item of clothing for the cooler months?
I love my knit wear! My Grandma gave me a dark pink turtle neck jumper last winter and I absolutely love it! She has the matching one in light pink!
What inspired you to start your blog?
A few things inspired me really. I watched the film 'Perfect Man' when I was younger and had my Hilary Duff obsession. In that film the main character has a blog and it really interested me but when I was little blogging really wasn't a thing or wasn't as big as it is now. Another thing which inspired me to start my blog was Carrie Bradshaw! She's a cosmopolitan, fashion loving writer from New York in the well known programme Sex and The City – and well who wouldn't want to be her?!
The favourite part of your makeup routine?
Contouring! I loveeee contouring! I have now worked out (after a lot of trial and error!) the best shapes and shades for the different parts of my face now! I love contouring with my Sephora contouring kit – it is definitely my favourite make up item I own at the moment!
What's your favourite brand of makeup?
MAC is definitely my favourite brand of make up. Even though at times it can be quite costly, all my items I have bought from there are amazing quality and last such a long time! I want to know that what I am putting on my skin is good for it and I can guarantee when I buy MAC branded products that I won't have an allergic reaction or anything. Also I think the products themselves are incredible – the lipsticks especially are amazing!
What's one product you think everyone should own?
Simple Moisturiser Light. I literally swear by this. I use it as a primer, as a moisturiser, as a hand cream and as an aftersun. It is super cheap (often in the 3 for 2 deal at Boots). I always buy this product about 3 at a time! It makes my skin feel so fresh and unlike other moisturisers it doesn't leave your skin feeling oily. Also it's great for all skin types – my younger cousin uses it as well as my Grandma!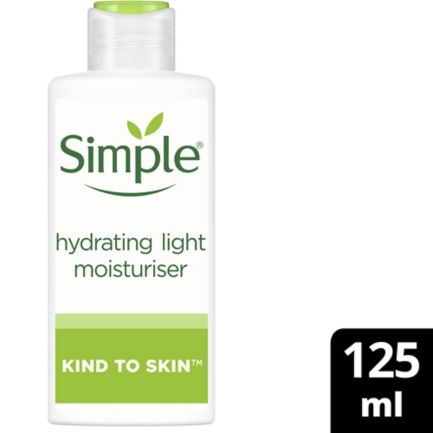 What is your favourite skin care product that you feel has made the most difference in your skin?
Probably Simple Cleanser, Simple Toner and Simple Moisturiser Light used together. The cleanse-tone-moisturise routine did my skin wonders! These products are so friendly to my skin and are high street brands too so they don't break the bank!
If you could have any celebrities hair, whose would it be?
It would have to be the old school Cheryl Cole hair do!
I love the colour, the length and the volume! Definitely hair goals!
I would like to nominate anybody who would like to do this tag! xox