I can't believe that we are well over halfway in Blogmas now! Eek! I definitely feel like the Christmas jumper needs to come out soon!
Day 15 of my beauty advent brought me…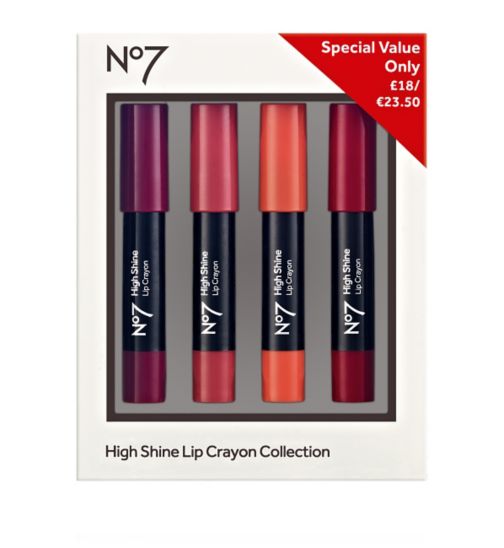 … No7 High Shine Lip Crayon (the second shade from the left)
I love this! It is a really natural colour and also has little sparkly glitters emerged in it adding an extra festive glisten! It doesn't have a shade name on the crayon but it is more of a pink than a red. It is also quite moisturising which is great because I can double it up as a lip balm. This was pleasantly surprising as some lip crayons can be really drying.
Whilst we're on the topic  of lip products I really would like a Kylie Lip Kit! Kylie Jenner has released three lip kits including a gloss and lip liner in each. They are gorgeous! They sold out in a ridiculous short time but she is restocking in January I think!
Day 16 of beauty adventing brought meee…
… 4ml of No7 Nail Effect 'Sun Rays' shade
I have so many new nail products to try once my acrylics are off so I am sure I will do a whole blog post on that alone! I love glitter nail varnish – whether it is over a colour or on its own. Glitter is very in right now! Cannot wait to try this!
My Favourite Christmas Jumpers
Soo last year I bought the best Christmas jumper ever! As you all know I love the film 'Home Alone' and my Christmas jumper has one of the most prominent quotes from the whole film on it. I saw it on boohoo.com and thought I have to have it!
I feel like Christmas jumpers have become so popular in recent years and I think there is an unspoken rule of no judging the jumpers! So basically anything goes and the uglier and more patterned the jumper the better really! Having said that I was in Dorothy Perkins the other day and they have some beautiful, simple Christmas jumpers and to be honest I could have bought them all! So with those contradictory statements in mind.. I thought I would share with you some more of my fave festive jumpers!
£9.00 from F&F at Tesco
Tesco are going all out this year with the festive jumpers, socks, pjs – everything! It is so reasonable in price too.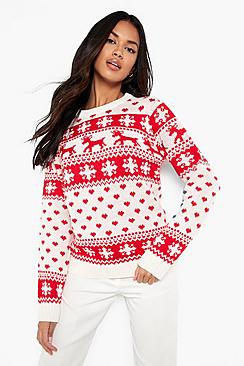 £15.00 from Boohoo.com
They have such a varied selection of Christmas jumpers – patterned, cute, novelty – you are bound to find one that even the scroogiest of you out there simply cannot part with!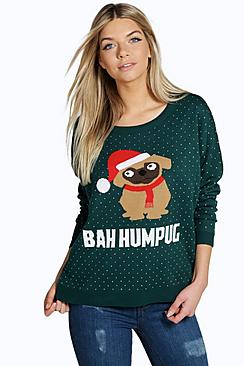 £12.00 from Boohoo.com
£24.99 from New Look
Or there is the Christmas cardigan option from ASOS at £24.50
Let me know where your favourite Christmas jumper is from in the comments below
xox